Rewind

EP by ZhouMi
Released:
October 31, 2014
Recorded:
2014 at S.M. Studios, Seoul, South Korea
Genre:
Dance, R&B
Language:
Korean, Chinese, Cantonese
Length:
33:31
Label:
S.M. Entertainment, KT Music
Producer:
Lee Soo-Man (exec.), KangTa
ZhouMi chronology
previous
N/A
next
TBA
Rewind is the debut EP of Chinese artist and Super Junior-M member ZhouMi.
Currently, there are four songs from the album included in Superstar SMTOWN.
Tracklist
※ Bold track titles means the track is currently playable.
"Rewind" (featuring Chanyeol of EXO) [Korean Version]
"Why (Color-Blind)" (Korean Version)
"Without You"
"人的寂寞 (Lovesick)"
"爱上你 (Loving You)" (feat. Victoria of f(x))
"Love Tonight" (feat. Tao of EXO)
"Rewind" (feat. Tao of EXO) [Chinese Version]
"Why (Color-Blind)" (Chinese Version)

Superstar SMTOWN Group Theme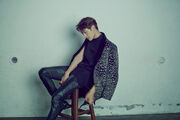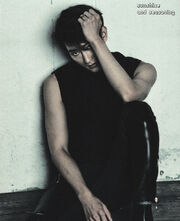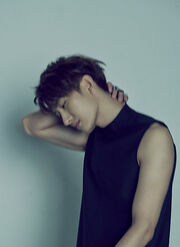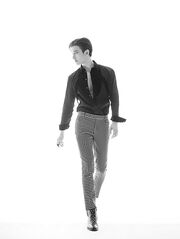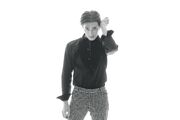 Rewind, Why can be chosen as a solo artist theme for ZhouMi.
The icons for his cards are taken from the Rewind photoshoot.
Ad blocker interference detected!
Wikia is a free-to-use site that makes money from advertising. We have a modified experience for viewers using ad blockers

Wikia is not accessible if you've made further modifications. Remove the custom ad blocker rule(s) and the page will load as expected.