Mr.Mr. is the fourth studio extended play by the South-Korean girl group, Girls' Generation.
Currently, there are three songs from the album included in Superstar SMTOWN.
Tracklist
※ Bold track titles means the track is currently playable.
"Mr.Mr."
"Goodbye"
"유로파 (Europa)"
"Wait a Minute"
"백허그 (Back Hug)"
"Soul (Korean Ver.)"

Superstar SMTOWN Group Theme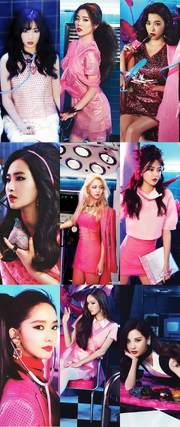 Mr. Mr. can be chosen as a group theme for Girls' Generation.
The icons for each member's card is taken from the Mr. Mr. photoshoot of each member.
Ad blocker interference detected!
Wikia is a free-to-use site that makes money from advertising. We have a modified experience for viewers using ad blockers

Wikia is not accessible if you've made further modifications. Remove the custom ad blocker rule(s) and the page will load as expected.