Beautiful

EP by Amber Liu
Released:
February 13, 2015
Recorded:
2014-2015
Genre:
K-pop, Dance-pop
Language:
Korean and English
Length:
17:14
Label:
S.M. Entertainment
Producer:
Amber J. Liu, Ryan Yoo, Courtney Woolsey, Nermin Harambasic, Jin Choi, Sean Alexander, Shaun, Genneo,
Amber chronology
previous
N/A
next
TBA
Beautiful is the debut EP by Amber Liu, who is a member of f(x).
Currently, there are three songs from the EP included in Superstar SMTOWN.
Tracklist
※ Bold track titles means the track is currently playable.
"Beautiful"
"SHAKE THAT BRASS (feat. Taeyeon of Girls' Generation)"
"Love Run"
"Heights"
"I Just Wanna (feat. Eric Nam)"

Superstar SMTOWN Group Theme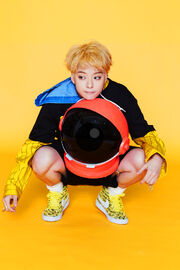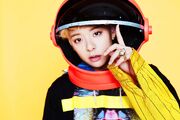 SHAKE THAT BRASS can be chosen as a solo artist theme for AMBER.
The icons for the cards came from a photoshoot taken to promote the EP.