全民天团 is the Chinese version of Superstar SMTown. Currently the game is developed in a joint between Daum Kakao and Chukong Technologies.
Notable Differences
- The game has a seperate server from where you download it. For example, 25PP and the App Store version has different login and game servers. Therefore, you can't play on the same account on an Android and iOS device.
- There are fandoms, fandoms are basically a guild feature for the game, where you can choose a group in-game and join a fandom in the group. You can donate diamonds and RPs and can exchange it for items such as roses for the group or cards for yourself. Occasionally events come along where if you donate a certain amount of roses, you can get a physical item (keychain of each EXO member).
- Instead of Rhythm Points, the Chinese server has renamed it as Gold. Diamonds are the same.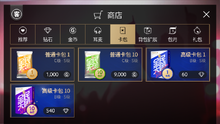 - The shop is different containing additional packages such as a Beginners package and a V.I.P package. Items are purchased using Yuan (the Chinese currency) rather than diamonds. Headphones and Gold are also only purchasable with Yuan.
- Card variants come in one and ten with 30 cards unable to be purchased.
- Daily check ins are in this version with an amount of rewards you can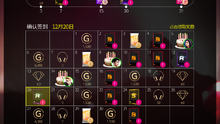 get. Birthdays often give out two cards, one ranging from S - A and the other ranging from A - C.
- Instead of unlocking a song by playing a song you haven't played. Songs are unlocked in groups, where the amount of stars you have unlock the group of songs. There are also songs locked behind Diamonds and VIP Premium and Super Premium status.
- Gifting is removed.
How to download the game?
iOS
Head on over to iTunes on your Computer and log out of your Apple ID.
Go on to the iTunes Store, scroll down and click the flag on the bottom right.
Click the option and click China, Republic Of.
Search up Superstar SMTown and click Get.
Now proceed to register for an account.
After registering for your account, go on to your phone and login to your Apple ID registered.
Search up Superstar SMTown on the App Store and proceed to download.
Android
Allow downloads from an Outside Source, this can vary between device.
Download the latest client from this link.
Finito! P-A-R-T-Y (:
Registering
iOS
Unfortunately for iOS users, you can't register. However you can still play the game. Registering gives no benefits, just cloud syncing, so click the white button on the bottom left and refrain from the button saying ID.
Android
For Android, an account is needed to play the game. All you need is a computer.
Head on over to this link.
Sign up.
Login using the account details.